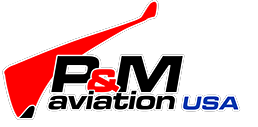 P&M Quik GT450 912 (80hp) - SLSA
Description
P&M Quik GT450 912 (80hp) / SLSA
Great opportunity to own a 4-stroke P&M GT450, S-LSA certified and in great condition and an awesome price. The GT450 wing is a 13sqm wing that flies like a dream. It has an awesome performance, cruising happily at 75 mph with light roll and pitch pressures, yet it can take off and land in short fields with a very low stall of only 38mph.
This model is perhaps the most popular P&M model used around the world for Weight-Shift Flight Instruction due to its docile flight characteristics, great power to weight ration and wide performance range.
In this basic analog instrumentation layout and 80 hp Rotax 912, this Quik GT450 is at our entry level in cost but offers no compromise in quality, safety and performance. Low fuel consumption at around 3.4GPH with the reliability and endurance of the Rotax 912 engine.
This is an aircraft suitable for flight instruction, for beginner pilots to advanced pilots. Well suited for cross country with its standard 17 gallon fuel tank (3.4gph) and comfortable seating. TT Aircraft and Engine under 600 hrs
Options and Accessories Included
This aircraft include all standard equipment plus:
Rotax 912 (80hp)
Instruments included: ALL ANALOG: ASI, VSI, ALT, Compass, Speed Trim Light Indicator, Push-Start Button, Ignition Key, Charging Light Indicator, Fuel Gauge, CHT, RPM, Oil Temp and Oil Pressure.
Electric Speed Trim (47mph-80mph / depending on load) / Vne 110 mph
Rear disk brakes, Landing Lights, Strobes & Position Lights
Training Bars, trike & engine heavy duty covers and propeller blade covers
3-Blade Carbon Warp Drive
Communication equipment
Sale
$31,500