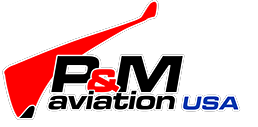 P&M QuikR 912s (100hp) - SLSA
Description
P&M Quik 912s (100hp) / ELSA
548 Hrs TT
World-class 4-stroke P&M QUIK, E-LSA certified and in great condition at an awesome price.
The P&M QUIK is a high performance light handling king-post 10.6 sqm wing with great all around performance and proved safety record. True cruise at 86 mph (115mph Vne) with predictable roll and pitch pressures and low 40mph stall speed.
Standard instrument dash layout with the Rotax Flydat EMS and 100hp Rotax 912S, this P&M Quik offers no compromise in quality, safety and performance. Low fuel consumption with the reliability and endurance of the Rotax 912 engines.
Standard 17 gallon fuel tank, cross country cruise speed includes P&M unique Electric Trim Speed system and comfortable seating.
Options and Accessories Included
This aircraft includes all standard equipment plus:
Rotax 912S (100hp)
Instruments included: ASI, VSI, ALT, Rotax Flydat Electronic Engine Monitoring System, Compass, Speed Trim Light Indicator, Push-Start Button, Ignition Key, Charging Light Indicator, Fuel Gauge, CHT, RPM, Oil Temp and Oil Pressure.
P&M QUIK wing with Electric Speed Trim (55mph-82mph) / Vne 115mph, stall 40mph. Very light and predictable handling.
Rear disk brakes
Training Bars, trike & engine heavy duty covers and propeller blade covers
3-Blade Carbon Warp Drive
Communication system with dual helmets / headsets and hand held radio.
Sale
$28,500